Screw milk and cookies, our Santa likes turtle bars and wine. With a cookie layer, caramel layer and chocolate layer- (to quote Ina Garten), "How bad can that be?"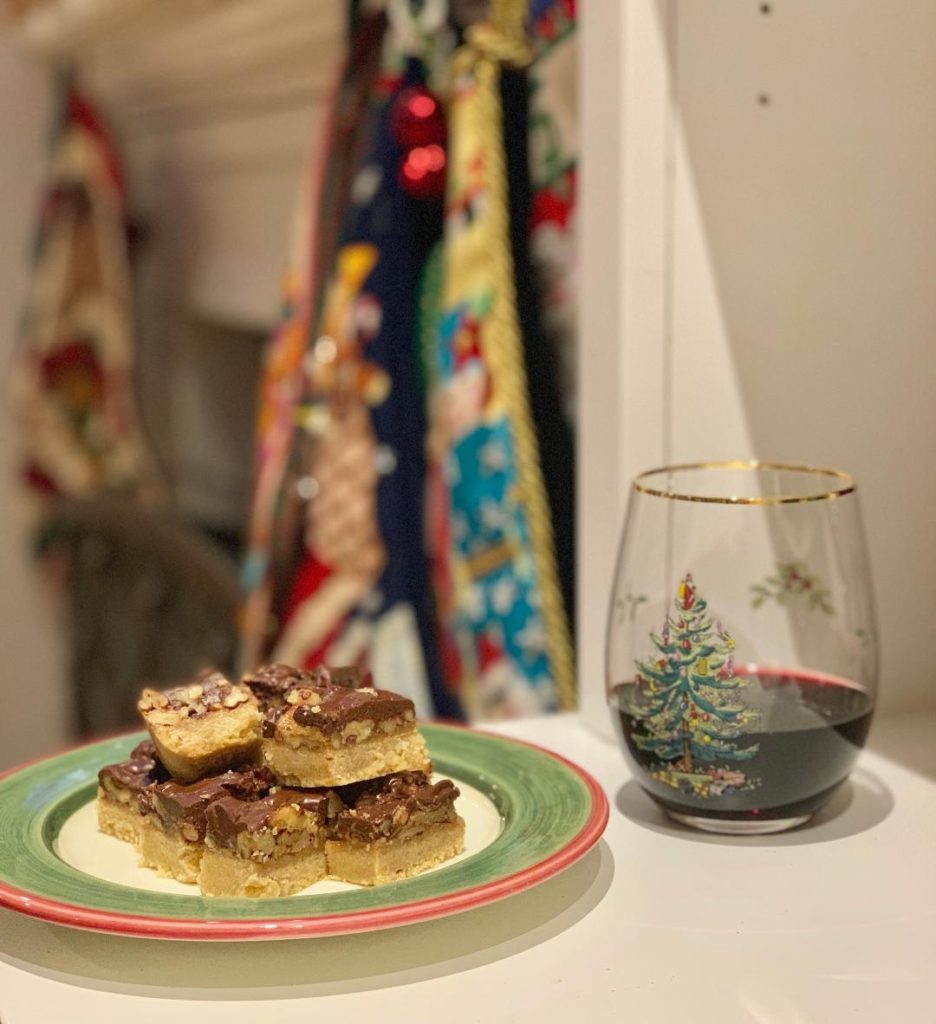 Ingredients:
2 cups flour
1 cup packed brown sugar
1/2 cup softened butter
1 1/4 cup whole pecan halves
1 cup chocolate chips
Preheat the oven to 350 degrees. In a stand mixer, combine the flour, sugar and butter. Mix on medium speed until blended (about 2 minutes). Pat this mixture firmly into an un-greased brownie pan.  Sprinkle the pecan halves over the top, in an even layer.  Set aside and prepare the caramel layer. 
Pour the caramel sauce over the pecans and crust. Bake for 18-22 minutes until the caramel layer is bubbly and the crust is light brown. Remove from the oven and immediately sprinkle with the chocolate chips. Allow them to melt for 2 minutes and then slightly swirl them- do not spread. 
Cool completely and cut into 3-4 dozen bars. 
Caramel layer ingredients:
2/3 cup butter
1/2 cup brown sugar
In a heavy saucepan, combine the brown sugar and butter. Cook over medium heat, stirring constantly until the entire surface of the mixture begins to boil. Boil for one minute, stirring constantly. 
Anyone else putting their diets off until January??